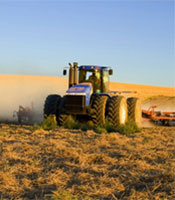 When looking for OEM parts for your agriculture business, choose RPC as your preferred contract manufacturing company.
Farming and ranching today is a sophisticated business: from GPS-controlled harvesting and tilling equipment to precision computerized facilities controls. Whether you need custom cable assemblies, PCB assembly, control boxes, prototype printed circuit board components, or tractor-cab dash panels, RPC Manufacturing provides solutions built to withstand severe weather, harsh chemicals, and the toughest tests in the field.
For more information on our contract manufacturing or OEM parts for your agriculture business, contact us today, (303) 417-1500.