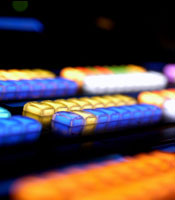 When choosing the right electronic manufacturing services for your tech projects, make sure you are choosing the best in the industry.  At RPC our expertise is in everything from box builds, custom cable assemblies, wire harnesses and more. We serve OEM clients and other electronic contract manufacturing companies with high-tech equipment such as:
RFID monitoring equipment, cables, and antennas
GPS systems
Monitoring devices
If you are in need of a electronic contract manufacturing company like RPC Manufacturing for your Tech projects, contact us today at (303) 417-1500. We specialize in PCB assembly and circuit board prototypes, wire harnesses and custom cable assemblies, and other custom assembly services.